Increase your future income
At SuisseRock we understand the importance of low and transparent charges in order to maximise the growth of our clients pension capital.  In addition what investments we select play a crucial role in ensuring your pension capital keeps up with or out performs inflation.
No matter what your risk profile might be we tailor our portfolios around your personal objectives, goals and desires.  We utilise low cost ETF's (exchange traded funds) to keep costs to a minimum and overlay active management which allows us to increase cash exposure in times of increased volatility, realise/protect gains and deploy cash when opportunities present themselves.
---
Try our FREE risk profiling tool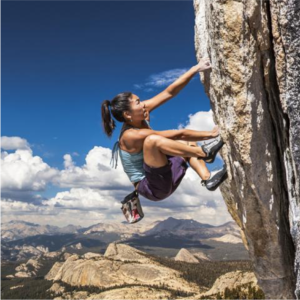 ---
Great performance
This strategy enables us to achieve an average annual return of 9.2% for our adventurous clients and a healthy 6.2% for our more conservative clients.  The below table illustrates the impact of compound growth and a pension worth £250,000 today could be worth £1,732,579 in 25 years time.  In addition it also highlights how your buying power is significantly reduced by inflation if you do nothing.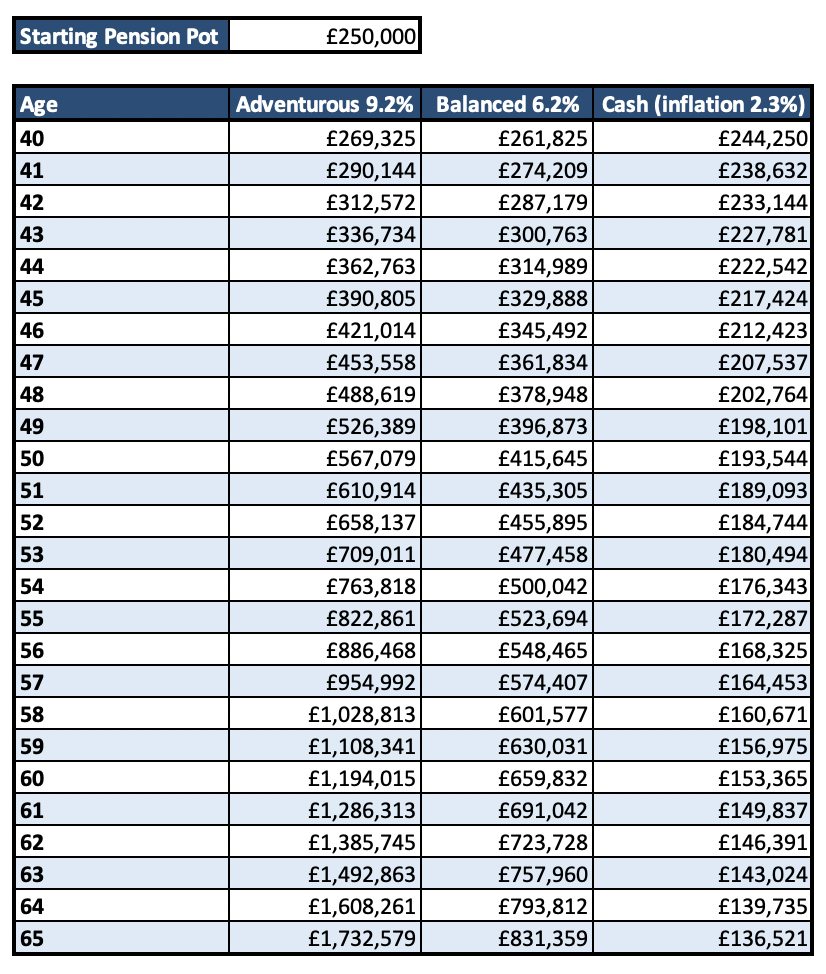 ---
Low annual fees
In addition to great performance our fee structures are extremely competitive with an annual TER of approximately 1.47% which includes annual trustee fees, fund platform, investment underlying assets and active management including quarterly and ad hoc reviews.
---
Free UK pension health check
If you are a member of a UK pension and would like to  check if your assets are being optimised then please feel free to schedule your FREE UK pension health check.
Simply click on the calendar below and select a convenient time and date to meet with one of our qualified advisors over Teams.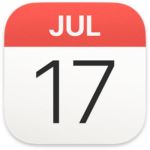 Alternatively you can complete the below form and one of our team will call you back and discuss your options over the phone.
---
Don't just take our word for it
Graham Kennedy
2023-01-11
Professionnel advisory service provided by Steve to help me with my UK pensions and investments. Definitely recommend using SuisseRock for advice in these financial areas.
I have been using SuisseRock's services for about eight years now. Steven Petts always provides great investment advice, made clear in plain speaking English. Highly recommended.
I am very happy with the Suisse Rock Team and their service . Beeing a customer for almost 5 years, my investments are performing very well and on regular meetings I am able to make changes according my needs
Steve Petts at SuisseRock has been managing my investments since 2013 and I am happy with the service and returns over that time. Steve has invested into products recently that have delivered a good return even through the uncertainty of the current Covid situation making me feel more confident that my portfolio is growing to my expectations.