Connect with one of our qualified advisors and get the answers you need.
Reviewing your UK pension assets can be difficult at the best of times and add in the fact that you no longer live in the UK or plan to repatriate, this adds another layer of complexity.
At SuisseRock we have been advising the expat community and Swiss nationals for 10 years now and have overseen the transfer of over £100 million in UK pension assets.  It is safe to say if you have a question regarding your UK pensions one of our qualified advisors will be able to help you.
---
How to connect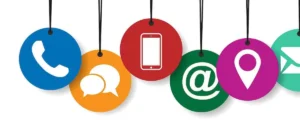 You can reach our team a number of different ways.  You can email us, call us directly, complete the below form, message us on whatsapp or use our online chat to the bottom right of this page.  Once you have left your enquiry we will allocate your request to one of our trained team who will contact you right away and help you find the answers you need to your questions.
WhatsApp & Switchboard number = +41 225 187 583
Email = [email protected]
---
Test you knowledge
Just how much do you know about your UK pension?  Test your knowledge and see if you know the answers to these very important questions.