While living in the UK for most to be a member of the wealthy 1% is nothing more than a dream.  We hope that one day maybe we will win the lottery or scoop a jackpot on a TV Show.  Well if you are an expatriate living here in Switzerland why not make this dream a reality?
Whether you are here for a 5 year period or looking to settle down and retire here in Switzerland you should still be making the most of your expat status and your Swiss income.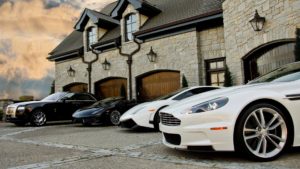 The majority of our clients have a healthy surplus income but have no idea what to do with it.  As a result it is left in accounts with the likes of UBS and Credit Suisse who offer very little in terms of growth.  When you factor in inflation and your monthly bank charges you are losing over 2% per annum.  When you compound this loss over the term you are here in Switzerland it makes a dramatic difference to your purchasing power.
FOR EXAMPLE – If you leave 100,000 Swiss Francs in your current account over just a 5 year period it would be worth just 90,000.
The message here is simple really.  Whether you decide to contact one of our advisors or your bank you should be targeting returns of approximately 2-3% above inflation.  Doing so will have a substantial positive impact on your capital.
SO HOW DO YOU BECOME A MILLIONAIRE?
This idea is not as far fetched as it first seems.  If you seek the right advice and manage your capital correctly you can accumulate this amount simply by regularly investing and managing your portfolio.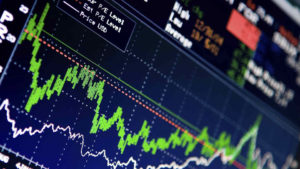 The average return of equities over a ten year period is 7% per annum.  Yes there will be moments of volatility where you will incur a falling or sideways market but overall if you have a long term view for retirement or your children's education for example you can mitigate the risk significantly.
As we know here in Switzerland we are paid rather well and our taxes are much lower than other countries that we could work in such as the UK for example.  You need to ensure you are maximising your time here by saving as much as you can while still enjoying yourself.  Getting the balance right can be tricky I know so you need to sit down and work out what is a comfortable amount for you and your family to save on a regular basis.
SO HERE IS AN EXAMPLE HOW TO BECOME A MILLIONAIRE IN JUST 10 YEARS
CURRENT SAVINGS – 70,000 CHF + MONTHLY SAVINGS OF 5,000 WITH A RETURN OF 7% OVER 10 YEARS = 1,006.100.33 
OK saving 5,000 per month may be too much for most families but the idea is the same.  Once you know how much you can contribute to your future you need to ensure you are investing your capital wisely and generating returns above inflation.
If you would like to arrange a complimentary review with one of our team simply click below or alternatively email us at info@suisserock.com