Start the New Year as you mean to go on.
Firstly from everyone at SuisseRock we would like to wish you all a very Happy New year.  We hope an exciting and prosperous 2017 lies ahead.
It is that time of year again where we all start making our New Year resolutions.  What is yours for 2017?  Are you planning on exercising more, quitting smoking, eating healthier or working harder?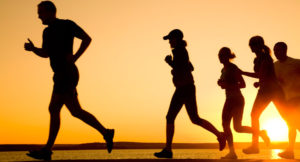 Sadly most New Year resolutions will be broken after just a few weeks in to January.  So why not make one this year that will have a lasting impact on yours and your families lives?  One area most of us overlook is our finances.  If we can be more careful with our hard earned money, make it work harder for us and have clear financial objectives for this year, the next 5 years and for retirement, just think of the benefits.
With the New Year comes a clean slate to start over.  One of the first things we should all do is carry out our own "Financial Wealth Check".  If you do not yet have a Financial Advisor or yours is not proactive in helping you achieve your goals then you should most definitely contact us.
Planning for 2017 is just the tip of the iceberg.  Financial planning when done correctly can have a life changing effect as you will have clear goals and more importantly a clear vision on how you are going to achieve these goals.
Once you know what you are striving to achieve you are much more likely to be successful.  Whether you are looking to purchase your first home, plan for your child's education or simply save on a regular basis nothing can be more rewarding.
---
Book your complimentary "Financial Wealth Check"
Simply contact us today to book your complimentary "Financial Wealth Check".  Complete your details below and one of our advisors will contact you and arrange a convenient time to meet.