Has the Surprise UK Election affected your investments?
With so much uncertainty in the markets right now it is difficult to to decide where to invest your capital.  The Surprise announcement of the UK Election prior to BREXIT saw the FTSE100 drop 2.5% in a day.  Its largest fall since June last year.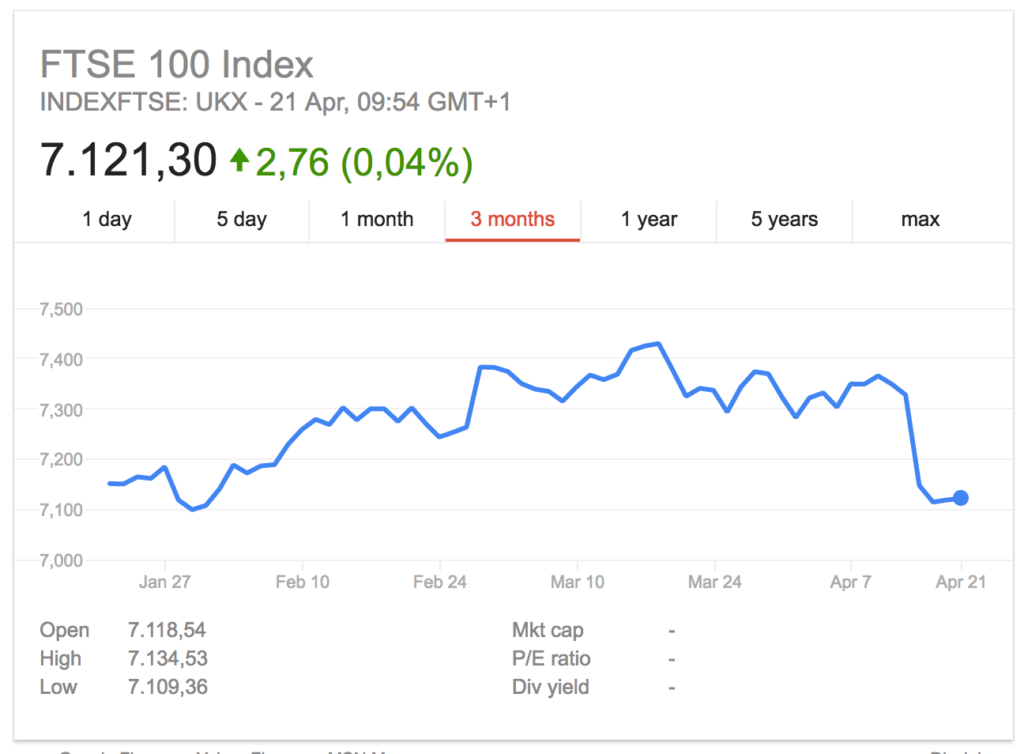 ---
So how do you mitigate this market risk while seeking positive returns?
SuisseRock Invite you to attend our FREE seminar at the Grand Hotel Kempinski in Geneva on Wednesday 3rd of May.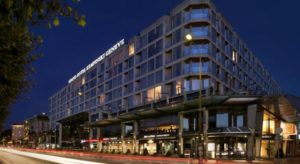 We have organised for two guest speakers to offer their thoughts on current market conditions and also educate you how to invest your capital.
Once our speakers have finished, we invite you to join us for a complimentary drink giving you the opportunity to network on the terrace with other like minded professionals.
---
Event Information
Speakers –
It is with great pleasure that we can confirm we have organised for two fantastic speakers to present to you.  Firstly we have Will McIntosh-Whyte of Rathbones.  He will present their views on current market conditions and how they help their clients mitigate risk whilst seeking positive returns.
Secondly we welcome Andy Gibson who is the International Sales Director at Mariana Capital Markets.  With equity markets at record highs, where should you invest your capital?  Mariana specialise in offering investments which include both investor protection and defined returns.
Venue –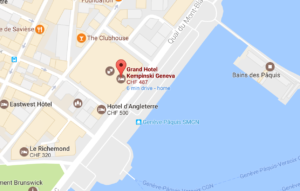 Grand Hotel Kempinski Geneva
Quai du Mont-Blanc 19
CH – 1201 Geneva
Switzerland
Date and Time – 
3rd of May 2017 – 18:30 – 21:30
---
Due to popular demand, please ensure you register for our event leaving your contact details. We will then send you an email confirming your place.
You will need to present our confirmation in order to be allowed entry.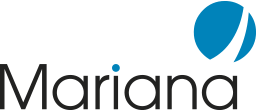 ---
Sign Up Today