Want to invest in equities but are concerned about volatility and potential risks?
Most of our clients have the same concerns which is why they have structured investments within their portfolios.  Structured investments offer inflation beating returns with significant capital protection.  Whatever your risk profile we can find or build a suitable investment for you which will offer you healthy annual returns regardless if markets move sideways or even downwards.
Our latest Tech based offering is a great way to have exposure to tech based equities whilst also mitigating market risk as it has up to 50% capital protection.
How does this Structured Investment work?
This investment is linked to four large technology stocks and they are Peloton, CrowdStrike, Splunk and Palantir Technologies.  Providing these four stocks stay above 50% of their initial fixing, investors will receive 2.5% per quarter in come (10% PA).  In addition, when this investment matures investors will also receive a further 1.5% for each quarter the investment remained live (6% PA).  This is a total annual return of 16% per annum.
Capital Protection
This investment offers investors 50% capital protection.  When this structured investment strikes and the stock prices are recorded, providing all four stocks stay at or above 50% of these values you will receive 100% of your initial investment back after 4 years.
Income Payments And Protection
Income payments will be produced each and every quarter providing all four stocks are at or above 50% of their initial strike level.
Want To Know More About The Four Tech Stocks?
We have carefully selected these four tech based equities below.

Peloton Interactive, Inc. is an American exercise equipment and media company based in New York City. Peloton's main products are internet-connected stationary bicycles and treadmills that enable monthly subscribers to remotely participate in classes via streaming media.
---
CrowdStrike is a leader in cloud-delivered, next-generation services for endpoint protection, threat intelligence, and response. The CrowdStrike Falcon platform stops breaches by preventing and responding to all types of attacks—both malware and malware-free

---

Splunk is used for monitoring and searching through big data. It indexes and correlates information in a container that makes it searchable, and makes it possible to generate alerts, reports and visualizations.

---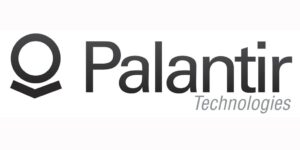 It performs a deep search of all criminal, financial, medical, communication, and clandestine agency records on the target. The company's tech helped locate Osama bin Laden in 2011 and is being used to trace COVID-19 infections, track medical supply chains, and even predict outbreaks in pandemic hot zones.
---
For more information about how to invest in this or other structured products, simply leave your details below