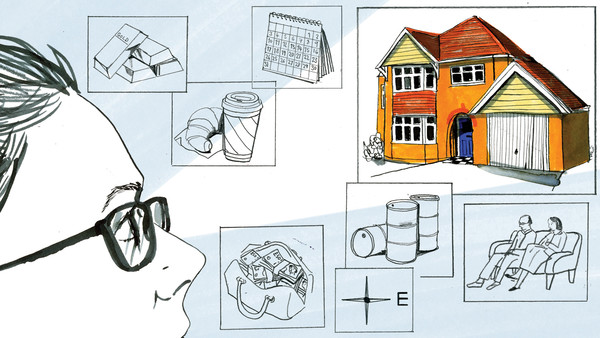 January is a time for resolutions, making a fresh start and trying to avoid the bad habits of the past. A shortlived diet or a miserable week forgoing alcohol are the typical consequences.
When it comes to our finances, how to gain pounds rather than lose them is the goal — but a long-term solution is needed for optimum health. Yet even those working in the financial services industry are often guilty of neglecting their own finances, finding it easier to put off a decision than find the time to make one.
With this in mind, FT Money's award-winning team of writers and contributors decided to try and break this mental block by focusing minds on just one task. We asked — if you decided to do simply one thing to optimise your financial health this year, what should it be?
Their responses span many categories — from changing your investment outlook to topping up your pension before April, or having difficult conversations with family members — but are all designed to make your wallet (not your waistline) expand. Having read them all, you might end up picking more than one to prioritise in 2016. Whichever you choose, we wish you a happy and prosperous new year and look forward to hearing about how you got on.
Check out investment charges
The lowest risk way to increase returns on your investment portfolio is to pay less to the financial services sector. Warren Buffett has accumulated a fortune of about $75bn over 45 years.
If he had paid himself the "2 and 20" required by hedge fund or private equity managers (2 per cent fixed fee and 20 per cent cut of profits), he would have ended up with $6bn as customer and $69bn in his asset management arm. More prosaically, if you earn 7 per cent per year on your investments, you can turn £1,000 into £5,427 over 25 years. If charges reduce that to 5 per cent, the result will be £3,386 — more than one-third less.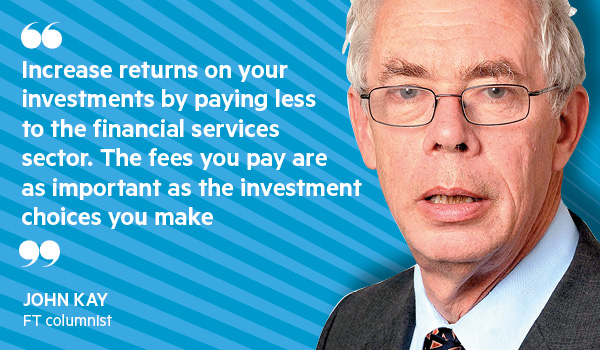 The internet, and the recent Retail Distribution Review, have put downward pressure on charges for both active and passive funds. The fees you pay are as important to the outcome as the investment choices you make.
John Kay, FT columnist
Buy an investment you can forget about
The saying "Cobbler's children have no shoes" exemplifies the tendency for professionals to concentrate on their work and neglect their own needs — even in their own area of speciality.
Investment professionals are not exempt from this tendency. But if you don't have the time or inclination to manage your investments every day or even every week or month, then surely the best option is to adopt an investment strategy which can prosper as a result of this apparent neglect.
I say apparent neglect because combined with the right investment strategy such inactivity is a virtue as it cuts dealing costs, which are a significant drag on investment performance.
In my view there are two obvious routes to achieve superior investment performance without the need for constant vigilance or activity.
One is to buy an index fund. Given that the average active manager underperforms the relevant index benchmark, charges more than an index fund and deals more, this outcome is inevitable. I mean an index fund, not an exchange traded fund (ETF). Given that the rationale for this strategy is your lack of attention, why would you want a fund which allows intraday dealing, which is what the exchange traded part of ETF is telling you it provides?
The other route is to invest in a portfolio of equities in good companies which can be relied upon to compound in value over time. Such companies have been around for decades or longer, have good financial results (high returns on capital, high margins, good cash conversion of profits and moderate debt levels) even at the bottom of the economic cycle. They also have identifiable competitive advantages which should enable those returns to persist despite their obvious attraction to competitors.
Whichever of these routes you choose, buy them, forget them and enjoy the results.
Terry Smith, founder and chief executive, Fundsmith
---
The above article was sourced from the Financial Times and can also be read by following the below link to their site.
http://www.ft.com/intl/cms/s/0/45ed1bdc-a7cd-11e5-955c-1e1d6de94879.html#axzz3yTEfg9ZO