Once again Cryptocurrencies are back in the forefront of the media and peoples minds. After the last bear market in 2017/2018 they seemed to disappear and the significant sell off meant that most investors were reluctant to invest.
More recently Bitcoin surged to over $64,000 and others such as Ethereum, Dash and Litecoin all reached new highs. In addition there have been new additions added to the Crypto market such as Doge and Shiba inu. Due to the rally and success of Cryptocurrencies many investors particularly the "millennial" investor have started to build portfolios of their own using wallets and trading applications such as eToro, Coinbase and Crypto.com.
Whilst we have seen Bitcoin drop as low $33,000 due to tweets from Elon Musk and China introducing regulation there still remains a great deal of belief and support for the Crypto market.
---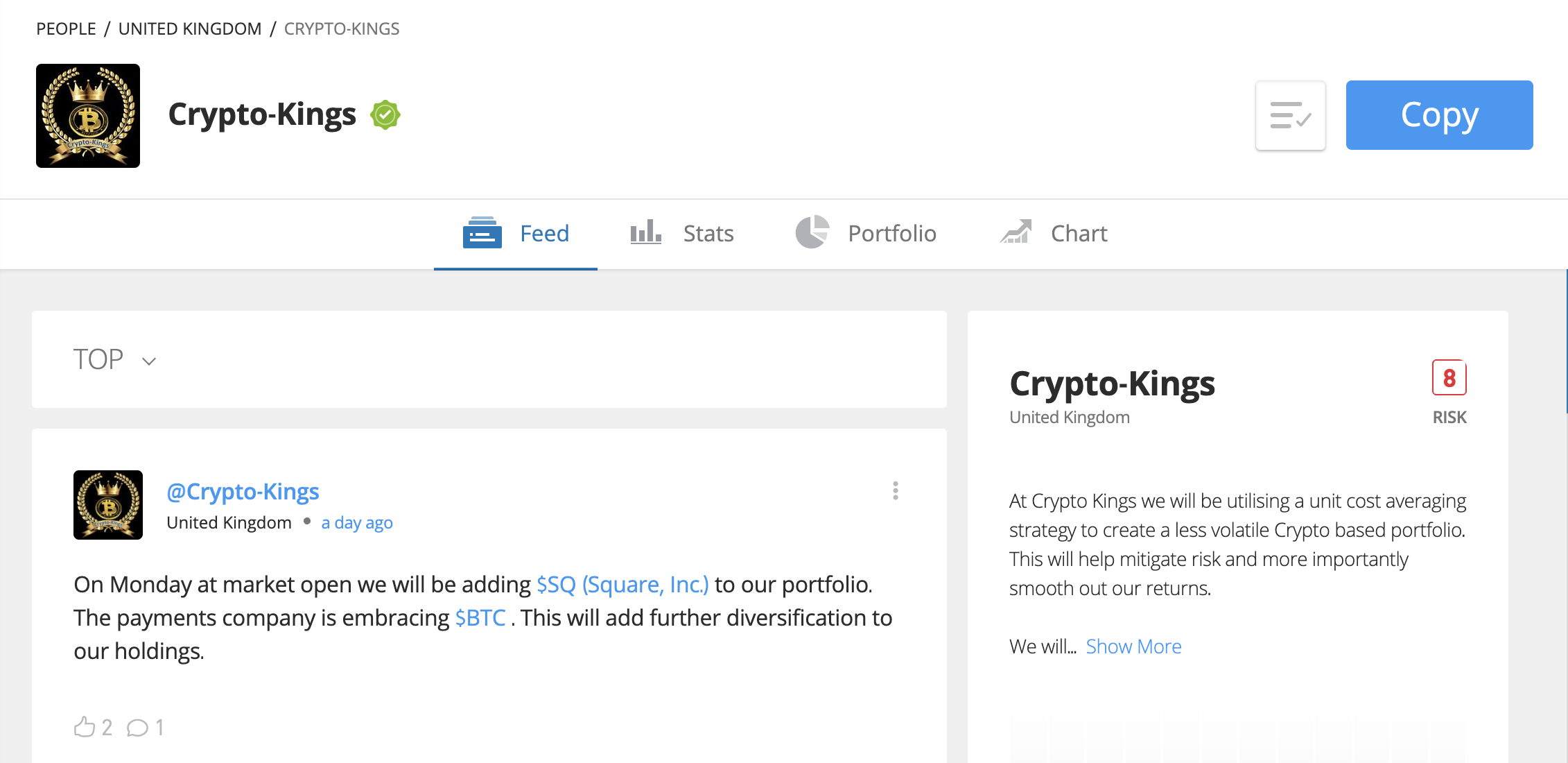 As Bitcoin gathers more traction and is embraced by the likes of Morgan Stanley and Tesla our clients have been asking how they can add Cryptocurrencies to their portfolios. As a result we have partnered with eToro who offer an extremely user friendly platform and access to most major cryptocurrencies. The main reasons for partnering with eToro is they have a great interactive and social element to their platform. They allow you to follow other investors and learn from their news feed and you can even copy their trades/portfolio.
When you have found the investor you wish to copy you simply click the copy button, select an amount you wish to invest, set stop losses and confirm your trade. SuisseRock have recently created their own portfolio of Cryptocurrencies using an extremely diverse basket of currencies and some blockchain, payments related companies such as Coinbase, Square and RIOT.
So if you are unsure where to start and what digital assets to buy, you may wish to follow our existing strategy. Etoro also have a number of their own copyportfolios you can invest in.
In addition we also like the eToro platform as you can also buy and sell stocks commission free. So you can also diversify your portfolio by adding, stocks, ETF's, currency pairs and indices.
---
If you wish to add Cryptocurrencies to your portfolio then opening your eToro account is a very simple way of doing so and you can do this buy clicking on the below button.
67% of retail investor accounts lose money when trading CFDs with this provider. You should consider whether you can afford to take the high risk of losing your money
Crypto-assets are highly volatile unregulated investment products. No EU investor protection.
---
If you wish to implement a diverse Cryptocurrency portfolio feel free to copy our Crypto-Kings portfolio. It contains an allocation of most major cryptos with an emphasis on Bitcoin and Ethereum being the larger holdings. Below shows just the top 6 holdings but you can view the portfolio online to see all of the recent trades and holdings.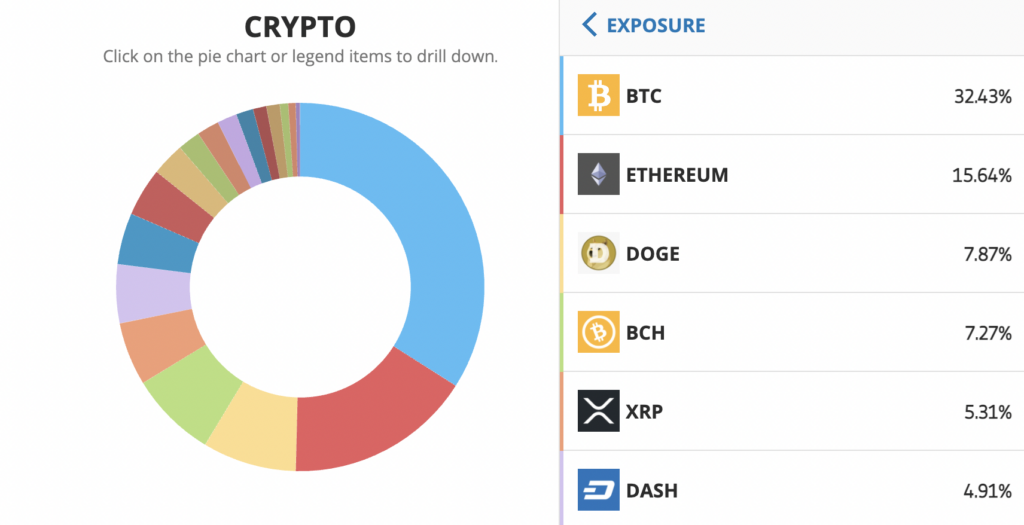 ---
Should you have any questions and wish to speak with one of our advisors about Cryptocurrencies simply leave your details below and we will contact you as soon as we are able.